NFTs are becoming the mega assets to invest in currently. The chief executive officer of Electrical Art, Andrew Wilson, says that in addition to the popularity of NFTs, play-to-earn platforms follow suit. Speaking at an earnings call, Andrew noted that the gaming industry is changing in the above direction. He also pointed out, however, that the path is not yet clearly defined.
A Glimpse Into the Electrical Arts (EA)
EA is a public gaming company that was founded in 1982. Admittedly, the association uses a pay-to-win strategy rather than the current play-to-earn. Electronic arts is widely known for licensing with legacy teams like FIFA and Madden.
The company has yet to join the Blockchain business. Currently, EA thrives by using cards to place players into the most qualified teams. Together with its tradition, The CEO hints at interest to join Blockchain technology.
Play-to-Earn NFT Games
If you wonder why playing to earn is termed promising, well, here comes your answer. Companies like Axie Infinity have shown the impact of play-to-earn games.
Axie Infinity is a Vietnamese video game developer famous for intense games when given a refined product. At Axie, players complete specific tasks while competing alongside other players. While in this process, the players are then endowed with digital assets which they can use to trade on crypto exchanges.
Additionally, Kakashi Inu V2, a young company, also leans towards indicating the strength of  NFT play to earn games. The impact is so significant that the team recently announced that it would create an augmented reality game to utilize this opportunity fully.
Will Play-To-Earn Games Have an Opportunity?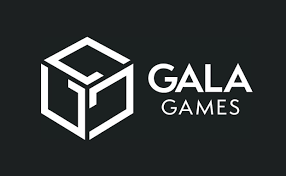 As indicated by Andrew Wilson, the company does not intend to shut down its traditional gaming techniques. He stated that the company is excelling and creating highly sustainable value. In this manner, the organization may not need to close its games, let alone go crypto.
However, he also understands how imminent the move to join Blockchain is. Soon, the CEO observed that the Nun Fungible Tokens might even overcome current market trends. EA will therefore need to adapt early to counter taking adamant measures in dire times.
An analyst of the gaming industry, Piers Harding Rolls, says that NFT and Blockchain games can ruin existing technologies. He, therefore, advises prudence to establish an excellent commercial practice where a company maintains its business despite a wave of ideological and popularity changes.
Concerns Towards NFT Based Games
Some of EA's rivals are firmly against NFTs. These rivals have even banned crypto-based games on their sites, stating that it is not suitable for gaming.
However, companies like Electronic Arts understand how critical it is to safeguard one's source, even for the future. It is even more so that some gamers have reported that EA has added knowledge in NFT as an added advantage to joining the thriving team.
NFTs and Play-To-Earn Games are the Future
The gaming industry may be conflicting currently, but subsequently, the indecision will change. The value of NFTs in games will gradually increase to out shadow previous perspectives. For games to exist and thrive in the future, gaming industries need to rethink and adapt.
I mean, who would rather pay to win instead of playing to earn? Weal wants to thrive doing what we love doing. So, to the companies, go figure.
Credit: Source link