Floki inu is a decentralized crypto token that became famous after Elon Musk announced on Twitter that he would call his Shiba Inu dog Floki. It has been working to build more utility for its tokens. Some of its uses include being able to purchase from more than 1000 worldwide stores.
To increase its usage, Floki Inu has revealed its flagship product. This is a Metaverse game called Valhalla. Valhalla is an NFT game that runs on the Floki Inu tokens. It aims to provide the players with extreme fun and possibilities of earning.
Non Fungible Tokens (NFTs) are becoming essential in the ownership of digital assets. Floki Inu is using NFTs to give power back to gamers. They can own specific assets in Valhalla.
Floki Inu Game: Valhalla Overview
Valhalla is a 3D virtual game that uses upgradeable on-chain NFT and enables the player to earn as they play. The game runs on the Floki Inu blockchain. The game is based in a Valhalla universe that has a collection of islands. One of its islands is Floki, which is the homeland of all the new players. Floki island contains the following buildings:
Inu versity: which is the home of Professor Musk
B's Shop: where players can buy items they need
The Harbor: where players dock their ships and start raids
In the game, Players/Vikings explore the Valhalla world and raid other islands that are not their home for spoils.
Transport in Valhalla is by a ship system, and the ships are NTFs that are fully customizable. The players can purchase ships from the shop or other players.
Floki Token the Main Currency in Valhalla
The main currency in Valhalla is the Floki token. The players can buy the items they need from the shop or other players, with the shop's revenue going to the Valhalla treasury. Owned items are kept in the player's bag pack and can be used while exploring or in battle.
In Valhalla, the players can customize their playing characters. But to make it playable, you must hold a specific amount of Floki tokens in your wallet. All the spoils you get in the game are in the form of the Floki tokens.
How to Play Valhalla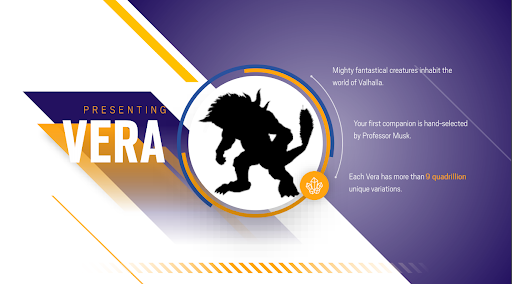 In the game, a creature called Vera overruns Floki Island. The Vikings are to battle and capture Vera. Vera are NFTs creatures, and the player can upgrade and customize them to meet their taste. They are available in more than quadrillion variations. Once you capture a Vera, you can use it to fight on your side. You can also buy one from other players.
Players must travel to other islands in Valhalla to find stronger Veras since the Veras in Floki island are weak.
Farming for Floki Token
Apart from exploring, battling, and raiding, the players can also farm. The food produced can be sold to other players and used when you are going for exploration or raiding. Players who don't have food will purchase from the B's Shop or other players.

Credit: Source link