There are many industries, including the textile and finance sectors, that utilize blockchain technology. The film industry lags in the use of blockchain, unlike other industries. However, there is a growing number of film production companies adopting this technology to revolutionize film financing.
Mogul Productions
There has been a lack of transparency in the film industry for the longest time, resulting in the turning away of potential investors. This lack of transparency is one of the key incentives that encouraged film producers like Cindy Cowan to integrate blockchain-based decentralized finance (DeFi) models in their films.
Her new venture, Mogul Productions, utilizes non-fungible tokens (NFT) and DeFi on their platform. This integration allows small and big investors to get all the information about the project they're funding. Using blockchain allows all investors to get an equal chance of recouping their investments as other investors.
In film finance, the first investors usually get their payments last or never see any payment. However, with DeFi, investors can see all the transactions made for a film they're funding because of blockchain technology.
Decentralized Pictures
Blockchain has a lot of potential in the film industry. The integration of blockchain allows artists to get secondary income streams through NFTs. It also provides innovative ways for funding and distributing films, significantly helping to fight film piracy.
Decentralized Pictures takes the lead on this revolutionary idea in the film industry. The founders of this non-profit organization are Roman Coppola, film producer for Leo Matchett, and Michael Musante, Zeotrope's executive and producer. Sofia and Gia Coppola also form part of the Decentralized Pictures' board.
This organization announced that its blockchain-powered platform would go live in Autumn. Through this platform, the founders aim to discover and support underrepresented filmmakers. They also aim to use the platform to democratize the film funding process by giving members voting rights.
According to Michael Musante, the decentralized Pictures' blockchain platform is a film fund with democratic selection for every member. Through this film fund, the community decides and provides opinions of what they like instead of a board of executives.
Musante also adds that anyone in the film industry can join their community and participate by getting voting rights. However, the platform will have a reputation system that will rate those with a track record of success in the industry higher than others. Other members will get the opportunity to boost their scores by establishing a pattern of voting on successful projects.
Orchard Farm Productions
Mila Kunis is also another Hollywood figure to join the blockchain craze through Orchard Farm Productions recently. She integrated NFTs into "Stoner Cats," a new animated TV series available only to NFT holders. Investors can purchase NFT tokens corresponding to characters in the TV series.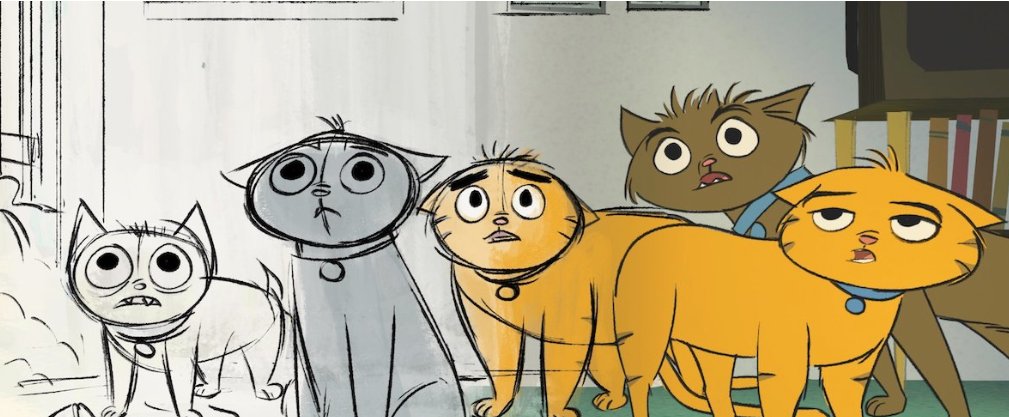 Film Finance Makeover
Filmmakers are beginning to see the benefits of integrating blockchain technology in the notoriously costly and time-consuming industry. Blockchain technology will soon become a significant part of funding and distributing films in Hollywood.
Credit: Source link