Decentralized Dogg, Snoop Dogg's first ever Non-Fungible Token (NFT) minted on SuperRare this Monday. Snoop Dogg's first NFT is a collaboration with Coldie, an infamous digital multimedia artist who tweeted about it. This NFT is part of the last release of the portrait series dubbed DecentralEyes.
Made from a collage of 10 stereoscopic photos of famous American rapper Snoop Dogg, this NFT is on auction till Friday. The piece of art illustrates different stages of Snoop Dogg's life and is accompanied by the rapper's original soundtrack which draws inspiration from NFT.
Decentralized Dogg Is Gaining Traction As Auction Continues
The NFF, which debuted on SuperRare seems to be attracting a stream of heavy spenders. SuperRare is a digital marketplace for NFTs which attends to clients who want to pay high sums for more exclusive pieces, had one of it's latest bids set at 169 Ether. This is approximately $760,000.
Besides that, the piece is to get numerous stunning exhibitions. This NFT will showcase on The Gateway, on December 3rd during the Miami Art Week. It will also appear on Nft Now and at the Flagler Street Art Festival. Here, it will be showcased as a SuperRare Monolith.
In a statement to Cointelegraph, Nick Adler, Snoop Doggs long-standing investment and innovation partner said,  "This is only the beginning of Snoop's work in the NFT and art space." Alders statement is proof of how far NFTs have gone into the entertainment industry.
Snoop Dogg's Future Plans For NFTs
Adler's statement indicates that should the NFT perform well enough, it is likely that Snoop Dogg will be "absolutely open to future collaborations with Coldie or other iconic NFT artists." Not only that, the American rapper cum songwriter has plans to maintain contact with the individual or decentralized autonomous organization (DAO) that will end up purchasing his NFT.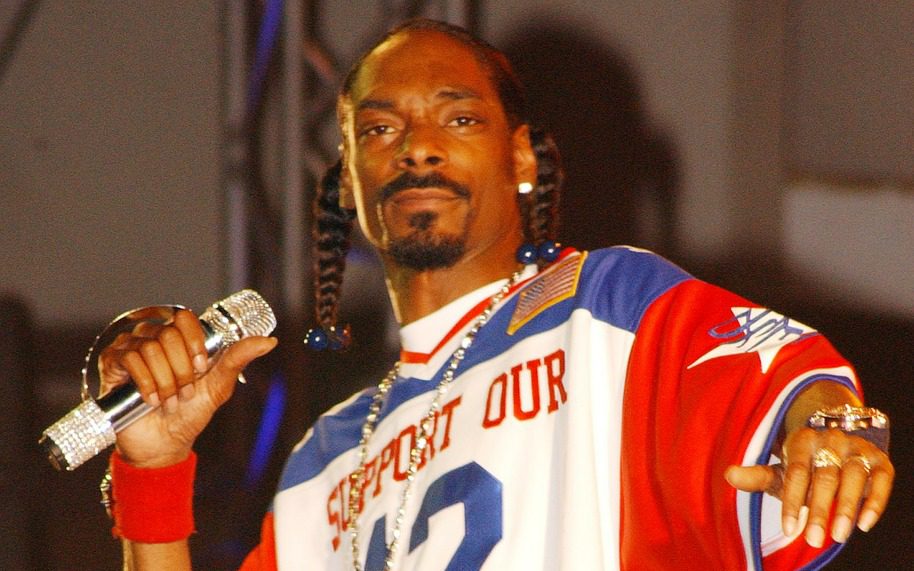 According to Coldie, Snoop Dogg's management reached out to him so they could make the collaboration happen. Coldie also explains that Snoop's management hopes to use the artwork for book covers, and augmented reality labels to place on wine bottles.
Coldie's statements to Cointelegraph are something Adler also echoes. For us, what's interesting about the current climate is that we plan to sort of continue to evolve this piece. Like maybe we could use this piece for other works we do, whether it's the cover of a future album or a book," Adler stated.
Snoop Dogg Explains What Drove Him To NFT
Speaking recently in an interview, Snoop Dogg recognized how NFTs shaped his willingness to share his art. "This technology has inspired me to rethink how I work and release my art into the world." 
If the description on SuperRare is anything to go by, then it's no wonder Snoop Dogg loves the art piece.
In SuperRare's words, "The purple area is a nod to his hip-hop royalty. The halftone and grunge effect on his left eye speaks to his being an OG in the game. The Doggystyle references are a nod to his epic first release."
This is a real depiction of all the rapper embodies.

Credit: Source link